Lancaster University – Has become established as a leading research-intensive university in Lancashire, England. It has the 11th highest research quality in the UK and was ranked 7th in the 2012 Guardian University Guide.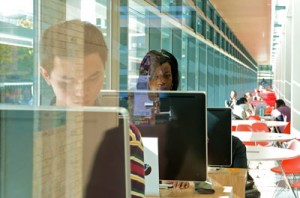 For the Lancaster University, we provided a Single screen for their physics department, running their content consisting of powerpoints which was then linked with sky news.
Contact us today on 0845 5198091 to find out more about our products or discuss your digital signage needs.