May Gurney – May Gurney was founded in 1926 and has 60 offices across the UK. They are providers of Infrastructure services, including integrated construction, engineering and maintenance services.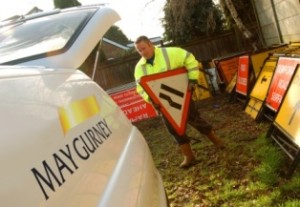 For this client we installed Eyeboxs across 3 offices nationwide, to play sky news intermixed with the clients own content.
Contact us today on 0845 5198091 to find out more about our products or discuss your digital signage needs.